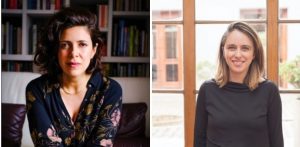 What do you think are the biggest challenges facing the care economy in your country at the moment?
There are three significant barriers to achieving gender equality in Colombia's labour market.
Firstly, despite some progress made by the government in addressing care needs, there is still a lack of a comprehensive framework for a care system in the country. This results in the burden of care falling disproportionately on families, with primary care providers being primarily women, while other key actors underinvest in this area.
Secondly, social norms also reinforce the burden of care on women, prevent them from joining the labour force, and breaking the glass ceiling of 60% participation that has existed for decades in Colombia. For example, perceptions about gender roles contribute to the unequal distribution of household care, with around 70% of people believing that women are most suitable for domestic work. While most people think women and men are doing a fair share of domestic work, 90% of people believe that both genders should contribute to household income, reinforcing the double burden that women must bear: paid work and household care.
Thirdly, the legal framework in Colombia perpetuates gender stereotypes and contributes to the unequal distribution of care responsibilities between men and women. For instance, maternity leave is four months, while paternity leave is only two weeks, reinforcing the traditional gender role that women are primarily responsible for child-rearing and domestic work. Such policies further hinder women's ability to participate fully in the labour force and contribute to the barriers they face in advancing professionally. Therefore, legal reform and policy changes are necessary to promote gender equality, challenge gender stereotypes, and address the obstacles faced by women in the labour market in Colombia.
What kind of change would you like to see during the next decade?
An integral part of our view on the care economy is related to the ways in which legal rules organize and distribute care among social actors. Part of our work has to do with highlighting the ways in which different sets of laws organize and familialize care that disproportionately falls on women. This hinders their ability to participate in the labour force, particularly for women with children, who face significant challenges in advancing professionally due to their disproportionate responsibility for unpaid care work. Women spend almost twice as much time on unpaid care activities as men, demonstrating an urgent need to address the gender gap in unpaid care responsibilities. As a result, change should articulate both legal rules and social practices in tandem. Change in the country has begun. For example, a law was recently adopted which allows fathers to take up to six weeks of parental leave after the birth of a new baby. Despite remaining challenges, we think this is a change in the correct direction in terms of offering opportunities for redistributing care work between family members. Furthermore, having adequate institutional capacity and investing properly in care is essential.
How do you think research data and CGE (Computable General Equilibrium) models will help?
Research data and CGE models provide policymakers with a crucial tool for analyzing the potential impacts of different care policies on labour supply, household income, private and public consumption, investment, economic growth, and the distribution of unpaid care work by sex. By utilizing models such as GEM-Care Colombia, policymakers can examine the effects of different policy options, such as subsidies for market-based childcare services, public provision of childcare services, and cash transfers to households with young children.
Our research findings emphasize the importance of policymakers considering the gendered implications of their policies. For example, while subsidies and the public provision of childcare services can increase private consumption and investment levels, cash transfers to households with young children can result in a reduction in work outside the home and an increase in unpaid care work for both men and women, leading to a decrease in production levels of all GDP activities. It is crucial to ensure that public investments are utilized effectively and efficiently, and that political decisions are examined for their macroeconomic implications, to promote transformative change for women and society.
Can you describe what you have done so far?
During 2021 we carried out 100 interviews with women who were caretakers of children, the elderly and people with disabilities, and 25 interviews with non caretakers. We transcribed all interviews and have published brief research reports on our findings. These reports are available online. We are currently working on two papers collecting our results for publication in international journals.
Conducted a thorough analysis of time use in Colombia.
Analyzed social norms and gender stereotypes.
Conducted an analysis of the labour market for women in Colombia, including examining intersectionalities such as migration status.
Developed a gender-sensitive macroeconomic model with several simulations of policies aimed at increasing the economic empowerment of women.
Created a course for policymakers on using the model effectively, as well as a dashboard to explore different policies aimed at reducing the care burden on women and promoting professional advancement.
Held workshops to help people understand and manage the time use survey.