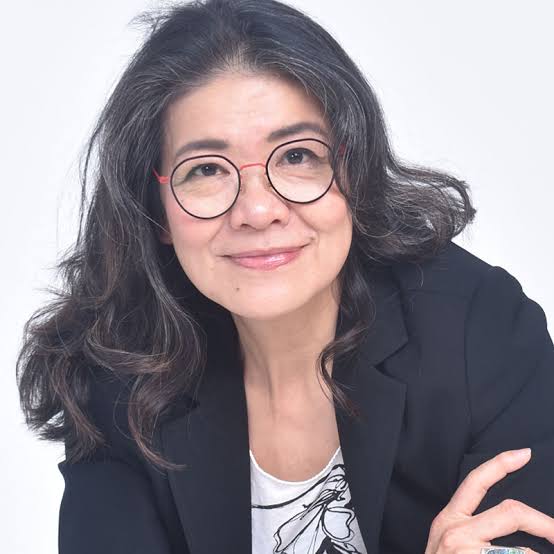 What do you think are the biggest issues facing your country's care economy right now?
I think the biggest issue facing my country's care economy right now is people's lack of awareness of and clear understanding about the care economy. People have become much more aware of the importance of care and care work since the COVID-19 pandemic because they see what happens when daycares and schools are closed and you have to work and take care of your kids at home, or what happens when people in long-term care homes are not been adequately taken care of, or what happens when nurses and other social and health workers are overwhelmed, exhausted and stressed out from over work. But I don't think people always have the big picture of how care and care work support our society and our economy. People also don't really know what exactly the care economy is, how big it is, and how it contributes to our society and the economy.
What kind of change would you like to see over the next decade or so?
I would like to see much greater public awareness and understanding of the care economy, its size and its contribution to our society and our economy. I would like to see changes in the way we understand the care economy – i.e. it's not just something that happens in the marketplace; rather, it includes both paid and unpaid care work that's been done in the household, in the community and in the market, in both formal and informal ways. In other words, it's a much bigger part of our lives and our society. I also would like to see concrete policy actions that recognize the value and the importance of care and care work, that will invest more in care and care work, and that will help redistribute care work more equitably between men and women, and among different sectors of our society and economy.
What are the barriers to change?
One barrier is the lack of political commitment and Canada's complex federal political structure in which federal and provincial/territorial governments don't always work together. Our governments have taken a positive step in investing in the care economy. The federal government's $30 billion investment in early learning and childcare (ELCC) is an important and significant commitment. The fact that all the 13 provincial and territorial governments have signed onto the federal-provincial-territorial ELCC agreement is also a step in the right direction. The question is how they will be rolled out, as each province and territorial government has different approach and ideas about delivering community-based quality childcare. We also need more commitment and government co-operation in developing a coherent national long-term care system. Other barriers are the lack of public understanding about the care economy and the mainstream economics that largely ignore the work of care outside of the market.
How do you think the research data and the macroeconomic models will help?
We are using national data and generating our own empirical data about paid and unpaid care work to calculate the size, shape and modalities of care and care work in Canada. This data will give us rich contextualized information about what kinds of care are being provided by whom, to whom, how, and in what format. We will use this data to develop a macroeconomic model of the care economy using the Computer Generated Equilibrium (CGE) method that includes the unpaid and informal care work that is done by women and marginalized people outside of the market. A macroeconomic model of the care economy in Canada can impress on policy makers the real size and shape of our care economy, how it fits and functions to support people, and how we can reform policies to ensure sustainability of the care economy, and one that supports gender and socio-economic equality.
Can you describe what you have done so far?
Since the beginning of this year the Canada team of the Care Economies in Context project has done background research on the care economy in Canada. Much of this research has been published as policy briefs and think pieces on our website. We have also worked with Statistics Canada and other institutional partners to develop surveys of unpaid family care, and we conducted two large national surveys: one on unpaid childcare work done within the household and another on unpaid care for older people done within the household. We are currently analyzing the data from the large surveys and we will start in-depth interviews of unpaid childcare and long-term care done by families in the next month. We have also organized training and workshops on research methods and various topics related to the care economy. So all in all, I think we have accomplished a lot this year.