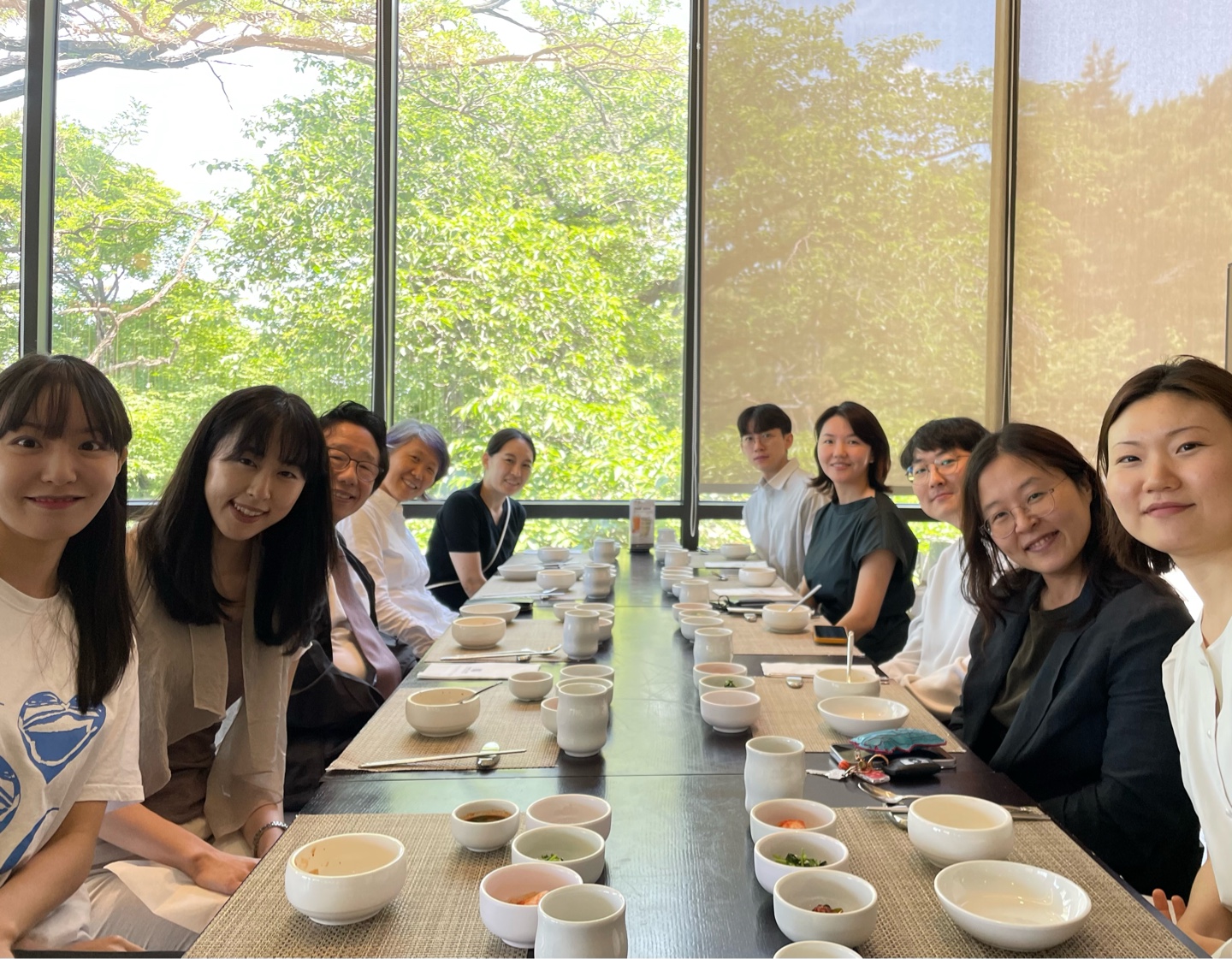 What do you think are the biggest issues facing your country's care economy right now?
The most significant issue that Korea's care economy faces is the speed and size of the demographic shift. It is projected that the population aged 65 and over will increase from 16% in 2020 to 46% by 2069. This rapid transition in the age structure poses considerable difficulties for Korea's care economy. Despite the expectations that the older population will be healthier and more active, there is an inevitable escalation of the care burden.
Studies estimate that the number of community-dwelling older people with long-term care needs in Korea will triple by 2067, and that the prevalence of care needs will rise from 16.4% in 2020 to 23.4% in 2067. Consequently, the demand for long-term care services will increase rapidly, along with the associated costs for eldercare. This raises concerns for the financial sustainability of the care system in Korea.
Another pressing concern is poor working conditions, job insecurity, and low remuneration for paid care workers. Such challenges contribute to a shortage of caregivers despite the increasing demand in the care sector, as well as raising concerns for the quality of care.
Furthermore, Korea's care economy is confronted with the impact of an ultra-low fertility rate, resulting in the closure of essential childcare infrastructure such as daycare centers, kindergartens, and child hospitals. This trend raises concerns as rebuilding the infrastructure once it is dismantled can be challenging.
What kind of change would you like to see over the next decade or so?
We would like to see changes aimed at building a better quality, and more sustainable care system. This includes:
Enhancing working conditions and fair compensation for paid care workers, along with better training opportunities.

Recognizing and valuing the importance of care work in our society.

Establishing a robust support system for informal family caregivers, including accessible resources and care services.

Promoting work-family balance through greater flexibility for all workers.

Implementing an inclusive and sustainable migrant care workers system with fair regulations and support mechanisms.

Fostering a community-integrated approach to care, providing caregivers with adequate support and resources within their communities.
By implementing these changes, we aim to create a care system that is of higher quality, more sustainable, and better equipped to meet the diverse care needs of individuals and families. We would like to see that caregivers are properly supported, compensated, and valued, while also fostering a sense of community involvement and collaboration in caregiving efforts.
What are the barriers to change?
The barriers to implementing the desired changes in Korea's care system are multifaceted and include financial constraints, resistance to change from various stakeholders, societal attitudes, cultural norms, limited availability of resources, and competing political priorities. In particular, allocating sufficient financial resources to support improvements in working conditions, fair compensation, and caregiver training can be very challenging, especially considering the expected surge in care costs with the demographic shift.
How do you think the research data and the CGE models will help?
Research data and CGE models have a vital role to play in addressing the challenges and shaping the care economy in Korea.
Research data provides valuable insights on the context of Korea's care economy, including the experience of paid and unpaid caregivers, the demand for care services, and the distribution of caregiving responsibilities with the Korean society. The data will enable researchers and policymakers to gain a comprehensive understanding of the challenges and gaps present in Korea's care economy and will contribute to develop evidence-based policy solutions.
CGE models will allow us to simulate and evaluate the potential impacts of various policy interventions on care. By incorporating economic, social, and demographic factors, CGE models will enable us to assess the benefits, costs, and trad-offs associated with specific policy measures tailored to Korean situation. Also, by presenting the results of simulation, CGE models offer a powerful tool for communication with policymakers and the public about the value and importance of care infrastructure.
Can you describe what you have done so far?
We conducted two nationally representative surveys on unpaid caregivers: one focusing on family caregivers of older adults and another on parents of children aged 0-12. These surveys yielded rich data encompassing various aspects of caregiving, including care arrangements, specific care activities, care contexts, caregivers' wellbeing, preferences, and attitudes. The data collected is comparable to, and more comprehensive than, our previous 2018 Care Work in Korea survey. We have also been conducting in-depth interviews to understand the perspectives of Korean young people on care. For further information about our data, publications, and ongoing activities, please visit our website at https://ctms.or.kr/en/.
Related Profiles