Congratulations to our new Postdoctoral Fellows!
These promising scholars, working in Canada, Singapore, South Korea, and Australia will start their terms on the Gender, Migration and the Work of Care project in 2018, and will participate in a week-long seminar to be held in Toronto in January of 2019.
Meet the new postdoctoral fellows: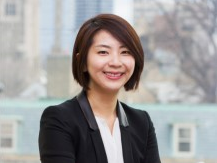 Yi-Chun Chien's research explores how East Asian states negotiate their elder care provisions and border control, and how civil society mobilization and electoral politics have influenced on the migrant care workers' labour rights and claims for membership. She will work at the University of Ottawa with André Laliberté .
Jiweon Jun investigates how care work is actually performed in different contexts in South Korea, and how the conditions of care work are related with the quality of care provision and the well-being of caregivers/recipients. She will be co-supervised by Professor Ito Peng, University of Toronto, and Professor Ki-Soo Eun, Seoul National University.

Sohoon Lee's areas of interest are migrant women in Asia and the dynamics between labour and women's rights, migration laws and illegality, social movement and atypical forms of resistance. She will be working at the University of Toronto, Mississauga with Cynthia Cranford.


Alex Payette's (PhD) work focuses on local Confucian revival in urban and rural China, its influence on mobility, governance and on the issue of Care, with specific focus on the involvement of local Confucian groups in redefining care arrangements and care economics.. He will be working with André Laliberté at the University of Ottawa.

Chand Somaiah's research looks at contemporary social reconstructions of motherhood among a first-generation im/migrant community across three sites in the Asia-Pacific. Research interests include carework, new cosmopolitanisms, transnationalism, gendered intimacies, emotions, kinwork and labour migration. She will work with Brenda Yeoh, with the Asian Migration cluster, at the Asia Research Institute (ARI), National University of Singapore (NUS).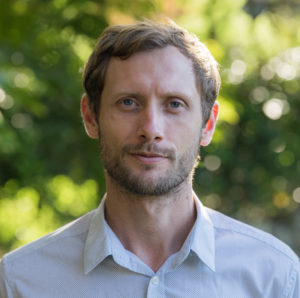 Matt Withers' research concerns patterns of migration-underdevelopment in South Asia, specifically exploring experiences of temporary labour migration from Sri Lanka, their relationship with structures of uneven development, and their intersectionality with economies of gender and ethnicity. He will be co-supervised by Deborah Brennan and Rianne Mahon at the Social Policy Research Centre of the University of New South Wales.

JieLan Xu's research interests include built environment and health, urban form, spatial analysis, and survey data analysis. Her PhD research focuses on spatial patterns and neighborhood contexts of aging-in-place across Canada, and analyzing activity participation of aging populations from a life-course perspective. She will work with Andre Sorenson and Ito Peng at the University of Toronto.