Yi Chun Chien Doctoral Associate Department of Political Science, University of Toronto
Yi-Chun Chien's research explores the relationship between East Asian welfare states, care work and international migration. Her doctoral dissertation, Rights to Settle: Comparing Migrant Care Worker Policies in Taiwan and South Korea, explores how East Asian states negotiate their elder care provisions and border control, and how civil society mobilization and electoral politics have influenced on the migrant care workers' labour rights and claims for membership. Her research has been acknowledged by the China Times Cultural Foundation Young Scholar Award (2017), Chiang Ching-Kuo Foundation Dissertation Fellowship (2016), and Korea Foundation Fellowship for Field Research (2015).
 As a 2018 CGSP postdoctoral fellow, Chien sets up to work on the manuscript of her first book based on her doctoral dissertation. In addition, Chien is planning to extend the theoretical implications of her doctoral research to further include both childcare and eldercare sector in her comparative analysis. Her postdoctoral project investigates the connections and differences between child care and elder care sectors and examines the political debates calling for or opposing the recruitments of migrant elder care workers and migrant child care workers. This project maps out a more comprehensive picture of how state's reorganization of care affects international migration in East Asia.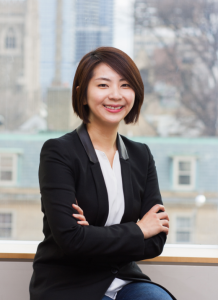 Work PhoneCell Phone