Matt Withers Post-Doctoral Fellow Social Policy Research Centre of the University of New South Wales
Matt Withers completed his PhD within the Department of Political Economy at the University of Sydney and has since worked as a sessional lecturer at the same institution, and as senior research officer for the Sydney Asia Pacific Migration Centre. His research concerns patterns of migration-underdevelopment in South Asia, specifically exploring experiences of temporary labour migration from Sri Lanka, their relationship with structures of uneven development, and their intersectionality with economies of gender and ethnicity. More broadly, his work seeks to make theoretical contributions to the migration-development debate by emphasising local geographies and institutions as key strata of a multiscalar migration analysis that seeks to reconcile historical-structures with diverse and contextually-specific experiences of underdevelopment.
Read about Matt's research:
Within the general schema of migration-underdevelopment, a key aspect of my research has been to examine the ways in which gender has been leveraged within Sri Lanka's pursuit of temporary labour migration as a development strategy. Migrant domestic workers have been commodified as 'labour exports' amidst broader and more historically-rooted antagonisms within the social construction of women's work and care roles within Sri Lanka, resulting in the entrenchment of 'female breadwinners' shouldering double burdens shaped at the intersection of exploitative productive realities and onerous reproductive expectations. Since the adoption of the ILO Convention 189 on Decent Work for Domestic Workers in 2011, there has been an increasing awareness of domestic workers' rights at a global level and rising pressure to treat domestic workers with a legal identity and recognised skills, but such advocacy needs to be paired with a deeper understanding of care implications for sending countries. Without shedding light on the developmental importance of decent care there is a significant risk of the decent work agenda taking shape without regard to one of the fundamental drivers of migrant precarity – the commodification and displacement of care through an international division of reproductive labour. My current project uses Sri Lanka as an example to research where 'top-down' and 'bottom-up' initiatives, of international governance organisations and advocacy groups respectively, align or clash in the pursuit of decent work and decent care for migrant domestic workers. I plan to explore how the ILO's decent work agenda relates to the experiences and needs of migrant domestic workers and their communities, with the intention of recognising the importance of care dynamics within this discourse.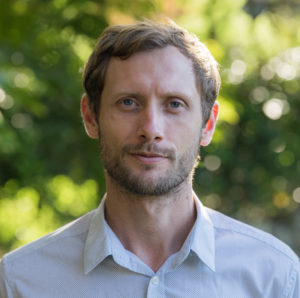 Work PhoneCell Phone

Email Address