Chand Somaiah Post-Doctoral Fellow Asia Research Institute of the National University of Singapore
Chand Somaiah is a Postdoctoral Fellow with the Asian Migration cluster, at the Asia Research Institute (ARI), National University of Singapore (NUS). She obtained her Ph.D. in Sociology from Macquarie University looking at contemporary social reconstructions of motherhood among a first-generation im/migrant community across three sites in the Asia-Pacific. Research interests include carework, new cosmopolitanisms, transnationalism, gendered intimacies, emotions, kinwork and labour migration.
She is currently engaged in qualitative research work with the longitudinal Child Health and Migrant Parents in South-East Asia (CHAMPSEA) Wave 2 project, focusing on Indonesia. The plight of left-behind children, spouses and (grand)parents with respect to changing care arrangements, remittances and re-workings of desire are spotlighted. Freedoms, constraints, aspirations, and the distinctions between caring about from a distance, and everyday embodied, caring for is investigated from the perspectives of children and their carers.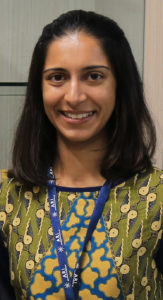 Work PhoneCell Phone

Email Address